Choosing a commercial asphalt paving company in Vancouver
Commercial paving keeps your parking lots, sidewalks, and other paved surfaces in top form. With so many commercial companies, and so many places that all seem to offer the same services, how do you choose?

Well, that's easy. Just think about your end results. What are you looking for? And if it's anything less than perfect, you won't be calling anyone but Save on Blacktop.

It's not every company that has all manner of asphalt paving available for residential and commercial endeavors. You want total experience, a company that knows all about new road construction, parking lot design, strip malls, government buildings, and condominiums, too.

A good paving company will have all that experience, plus a whole lot more. They'll know all about signage, striping, speed bumps, and bike paths; soil balancing and pot hole repair. A good paving company will have a proven track record of success with every project in their portfolio: big, small, and in-between.

Don't forget that a well-done commercial paving project involves a lot more than simply showing up to do the job. Asphalt paving needs are usually quite complicated and very specific, and requires working with a mix of materials.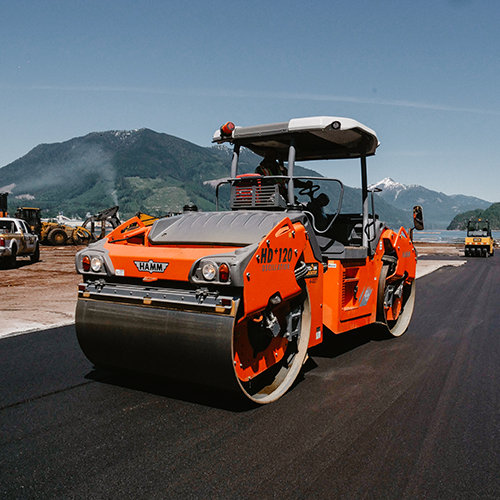 Safety & Reliability Comes First
The quality of your commercial paving job will only be reflected in who does the job. That starts with your contact to one of our customer service reps, who will take the time to answer all your questions and concerns thoroughly. They will review with you every option you can choose from, giving you the best possible value for the job at hand.

You want accuracy, you want honesty, and you want experience. With Save on Blacktop, you get all three. Our competitive pricing will have you coming back for every commercial paving project. After all, we wouldn't have it any other way.